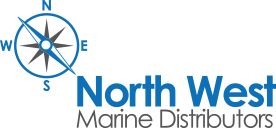 North West Marine Distributors
26940 26th Avenue, Aldergrove, B.C. Canada, V4W 4A4

About Us
North West Marine Distributors are Agents, Distributors and Manufacturers of high quality marine products in Canada and the West Coast United States.
North West Marine Distributors represents trusted, established, industry leading brands and services the needs of customers within the Commercial Marine, Recreational Marine, Oil and Gas and Transportation Industries.
Located in the Lower Mainland of British Columbia and established in 2001, North West Marine Distributors is staffed by industry professionals with decades of experience in Marine System design and specification, providing trusted advice to our clients.
---
Our mission
To establish long lasting, trusted relationships with our customers by way of:
Offering the highest quality product
Providing exceptional service and support
and thereby ultimately supply solutions that address our customers' needs.
---